byChaina Ram
Regular price
₹640.00
Sale price
₹640.00
Unit price
₹
per
Sale
Sold out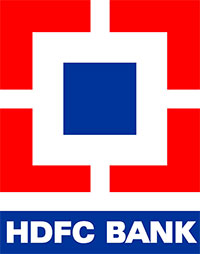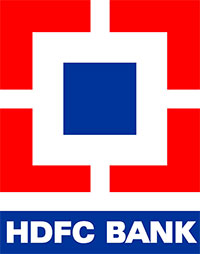 Delivery & Services
Expected delivery date -
Available for Pickup at
Locate Store: Google Map
View full details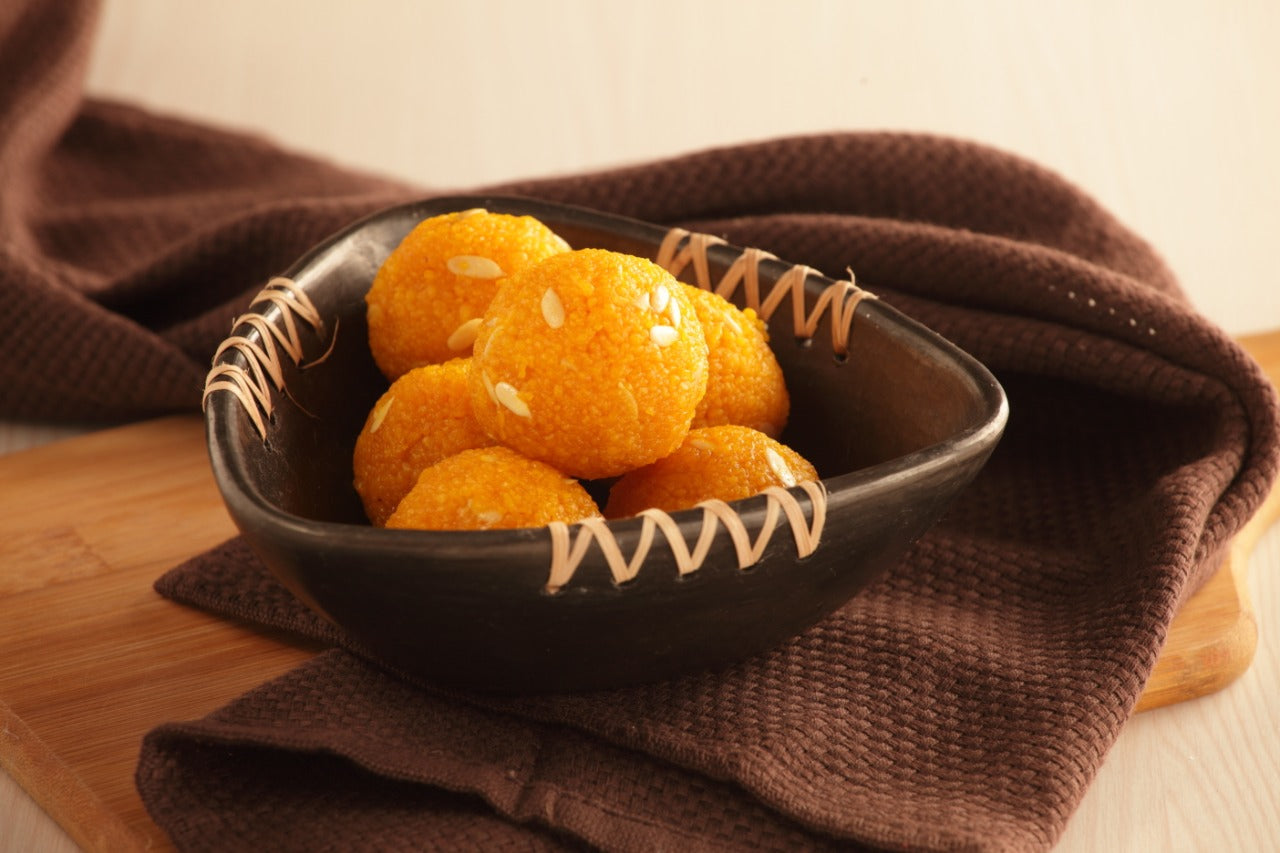 Chaina Ram Motichoor Ladoo – an exquisite blend of traditional craftsmanship and unparalleled taste. Indulge in the delectable delight of these handcrafted, melt-in-your-mouth sweet treats that will transport you to a world of pure bliss.
Made with the finest quality ingredients and prepared with utmost care, Chaina Ram Motichoor Ladoo embodies the essence of Indian heritage and culinary excellence. Each bite is a symphony of flavors, as the delicate motichoor (tiny gram flour droplets) fuses with a rich blend of aromatic spices and aromatic ghee.
Whether you're celebrating a special occasion or simply satisfying your sweet tooth, these mouthwatering Motichoor Ladoos are the perfect choice. Each ladoo is meticulously shaped by skilled artisans, ensuring a visually stunning presentation that will leave a lasting impression on your guests.
Packaged with elegance and attention to detail, these heavenly treats make for a memorable gift or a delightful addition to any festive spread. From weddings to festivals, or even a small intimate gathering, Chaina Ram Motichoor Ladoo brings a touch of sweetness to every occasion.Order your box of Chaina Ram Motichoor Ladoo today and experience the magic of these iconic sweets that have delighted generations. With every bite, savor the legacy of Chaina Ram's time-honored recipe, handed down through generations, and let the flavors transport you to a world of authentic Indian indulgence.
Similar Products
Vendor:

Regular price

₹295.00

Sale price

₹295.00

Unit price

₹

per

Vendor:

Regular price

₹245.00

Sale price

₹245.00

Unit price

₹

per

Vendor:

Regular price

₹395.00

Sale price

₹395.00

Unit price

₹

per

Vendor:

Regular price

₹345.00

Sale price

₹345.00

Unit price

₹

per

Vendor:

Regular price

₹295.00

Sale price

₹295.00

Unit price

₹

per

Vendor:

Regular price

₹150.00

Sale price

₹150.00

Unit price

₹

per

Vendor:

Regular price

₹295.00

Sale price

₹295.00

Unit price

₹

per

Vendor:

Regular price

₹150.00

Sale price

₹150.00

Unit price

₹

per

Vendor:

Regular price

₹150.00

Sale price

₹150.00

Unit price

₹

per

Vendor:

Regular price

₹460.00

Sale price

₹460.00

Unit price

₹

per

Vendor:

Regular price

₹

Sale price

₹170.00

Unit price

₹

per

Vendor:

Regular price

₹

Sale price

₹113.00

Unit price

₹

per

Vendor:

Regular price

₹2,000.00

Sale price

₹1,000.00

Unit price

₹

per

Vendor:

Regular price

₹

Sale price

₹190.00

Unit price

₹

per

Vendor:

Regular price

₹720.00

Sale price

₹360.00

Unit price

₹

per

Vendor:

Regular price

₹

Sale price

₹400.00

Unit price

₹

per

Vendor:

Regular price

₹720.00

Sale price

₹360.00

Unit price

₹

per

Vendor:

Regular price

₹

Sale price

₹180.00

Unit price

₹

per

Vendor:

Regular price

₹72.00

Sale price

₹72.00

Unit price

₹

per

Vendor:

Regular price

₹

Sale price

₹70.00

Unit price

₹

per

Vendor:

Regular price

₹720.00

Sale price

₹360.00

Unit price

₹

per

Vendor:

Regular price

₹35.00

Sale price

₹35.00

Unit price

₹

per

Vendor:

Regular price

₹85.00

Sale price

₹85.00

Unit price

₹

per

Vendor:

Regular price

₹

Sale price

₹70.00

Unit price

₹

per

Vendor:

Regular price

₹

Sale price

₹150.00

Unit price

₹

per

Vendor:

Regular price

₹

Sale price

₹80.00

Unit price

₹

per

Vendor:

Regular price

₹

Sale price

₹80.00

Unit price

₹

per

Vendor:

Regular price

₹1,100.00

Sale price

₹275.00

Unit price

₹

per

Vendor:

Regular price

₹

Sale price

₹475.00

Unit price

₹

per

Vendor:

Regular price

₹490.00

Sale price

₹245.00

Unit price

₹

per

Vendor:

Regular price

₹98.00

Sale price

₹49.00

Unit price

₹

per

Vendor:

Regular price

₹

Sale price

₹245.00

Unit price

₹

per

Vendor:

Regular price

₹

Sale price

₹98.00

Unit price

₹

per

Vendor:

Regular price

₹2,300.00

Sale price

₹1,150.00

Unit price

₹

per

Vendor:

Regular price

₹150.00

Sale price

₹150.00

Unit price

₹

per

Vendor:

Regular price

₹1,100.00

Sale price

₹275.00

Unit price

₹

per

Vendor:

Regular price

₹1,100.00

Sale price

₹275.00

Unit price

₹

per

Vendor:

Regular price

₹1,100.00

Sale price

₹275.00

Unit price

₹

per

Vendor:

Regular price

₹

Sale price

₹360.00

Unit price

₹

per

Vendor:

Regular price

₹760.00

Sale price

₹190.00

Unit price

₹

per

Vendor:

Regular price

₹

Sale price

₹450.00

Unit price

₹

per

Vendor:

Regular price

₹

Sale price

₹410.00

Unit price

₹

per

Vendor:

Regular price

₹2,200.00

Sale price

₹550.00

Unit price

₹

per

Vendor:

Regular price

₹2,200.00

Sale price

₹550.00

Unit price

₹

per

Vendor:

Regular price

₹740.00

Sale price

₹185.00

Unit price

₹

per

Vendor:

Regular price

₹

Sale price

₹145.00

Unit price

₹

per