byChaina Ram
Regular price
₹740.00
Sale price
₹740.00
Unit price
₹
per
Sale
Sold out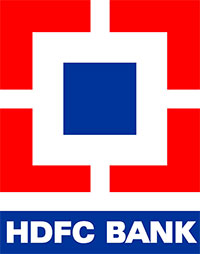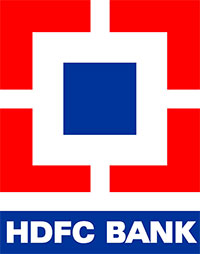 Delivery & Services
Expected delivery date -
Available for Pickup at
Locate Store: Google Map
View full details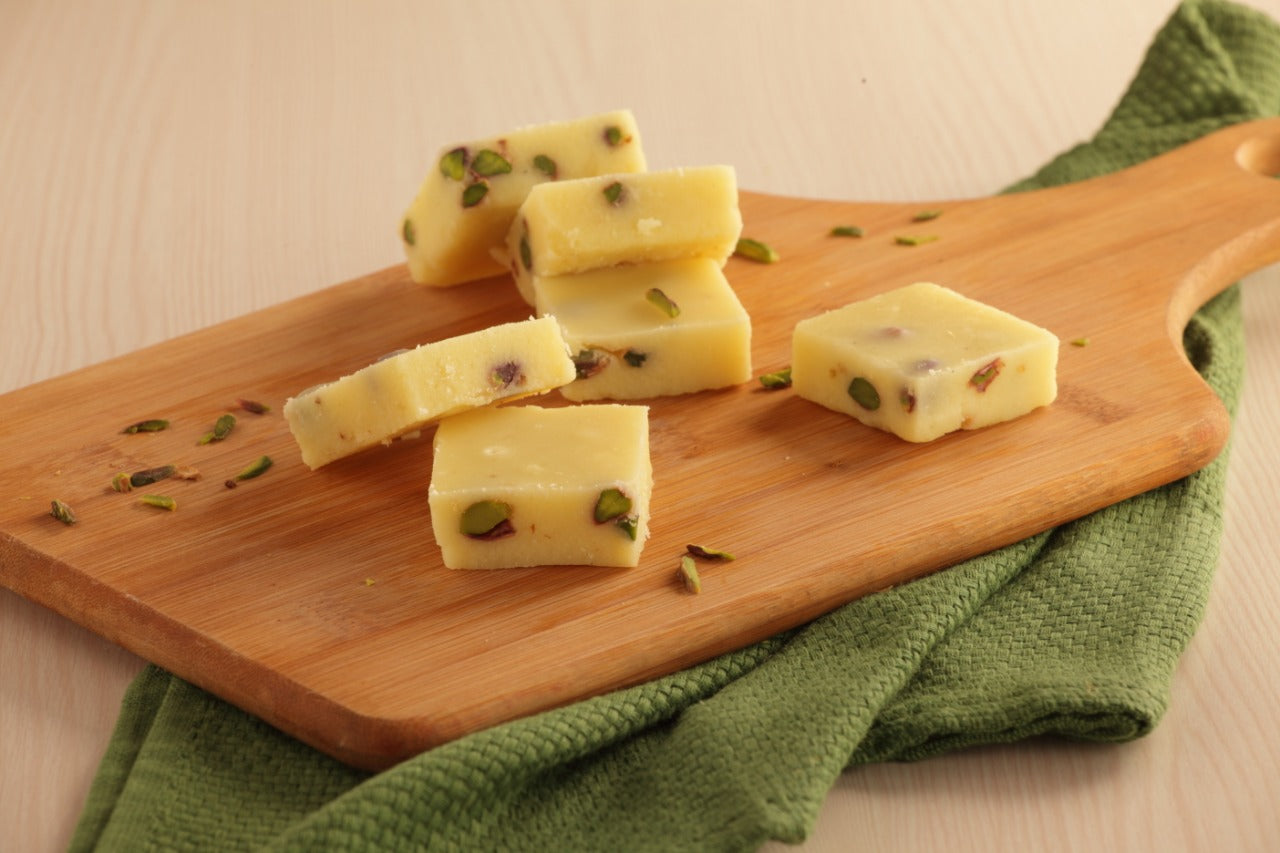 Chaina Ram Pista Burfi – a delectable fusion of traditional Indian flavors and the richness of pistachios. Prepare to embark on a culinary journey as you savor the melt-in-your-mouth goodness of this exquisite sweet confection.
Made with the finest quality ingredients and crafted with precision, Chaina Ram Pista Burfi is a true indulgence for your taste buds. Each bite unveils a symphony of flavors, as the luscious pistachios blend harmoniously with creamy milk solids, aromatic spices, and a hint of sweetness.
Perfect for any occasion, whether it's a festival celebration or a heartfelt gift, our Pista Burfi is a visual delight. The vibrant green color and the intricate design on top are a testament to the skill and artistry of our master artisans.
Packaged elegantly and with utmost care, our Pista Burfi makes a statement when presented on any dessert table. Its irresistible taste and stunning presentation will captivate your guests and leave them craving for more.
Order your box of Chaina Ram Pista Burfi today and experience the magic of this timeless Indian delicacy. Let the rich flavors and the delicate texture transport you to a world of culinary delight, where tradition meets innovation, and every bite is a celebration of taste.
Similar Products
Vendor:

Regular price

₹295.00

Sale price

₹295.00

Unit price

₹

per

Vendor:

Regular price

₹245.00

Sale price

₹245.00

Unit price

₹

per

Vendor:

Regular price

₹395.00

Sale price

₹395.00

Unit price

₹

per

Vendor:

Regular price

₹345.00

Sale price

₹345.00

Unit price

₹

per

Vendor:

Regular price

₹295.00

Sale price

₹295.00

Unit price

₹

per

Vendor:

Regular price

₹150.00

Sale price

₹150.00

Unit price

₹

per

Vendor:

Regular price

₹295.00

Sale price

₹295.00

Unit price

₹

per

Vendor:

Regular price

₹150.00

Sale price

₹150.00

Unit price

₹

per

Vendor:

Regular price

₹150.00

Sale price

₹150.00

Unit price

₹

per

Vendor:

Regular price

₹460.00

Sale price

₹460.00

Unit price

₹

per

Vendor:

Regular price

₹

Sale price

₹170.00

Unit price

₹

per

Vendor:

Regular price

₹

Sale price

₹113.00

Unit price

₹

per

Vendor:

Regular price

₹2,000.00

Sale price

₹1,000.00

Unit price

₹

per

Vendor:

Regular price

₹

Sale price

₹190.00

Unit price

₹

per

Vendor:

Regular price

₹720.00

Sale price

₹360.00

Unit price

₹

per

Vendor:

Regular price

₹

Sale price

₹400.00

Unit price

₹

per

Vendor:

Regular price

₹720.00

Sale price

₹360.00

Unit price

₹

per

Vendor:

Regular price

₹

Sale price

₹180.00

Unit price

₹

per

Vendor:

Regular price

₹72.00

Sale price

₹72.00

Unit price

₹

per

Vendor:

Regular price

₹

Sale price

₹70.00

Unit price

₹

per

Vendor:

Regular price

₹720.00

Sale price

₹360.00

Unit price

₹

per

Vendor:

Regular price

₹35.00

Sale price

₹35.00

Unit price

₹

per

Vendor:

Regular price

₹85.00

Sale price

₹85.00

Unit price

₹

per

Vendor:

Regular price

₹

Sale price

₹70.00

Unit price

₹

per

Vendor:

Regular price

₹

Sale price

₹150.00

Unit price

₹

per

Vendor:

Regular price

₹

Sale price

₹80.00

Unit price

₹

per

Vendor:

Regular price

₹

Sale price

₹80.00

Unit price

₹

per

Vendor:

Regular price

₹1,100.00

Sale price

₹275.00

Unit price

₹

per

Vendor:

Regular price

₹

Sale price

₹475.00

Unit price

₹

per

Vendor:

Regular price

₹490.00

Sale price

₹245.00

Unit price

₹

per

Vendor:

Regular price

₹98.00

Sale price

₹49.00

Unit price

₹

per

Vendor:

Regular price

₹

Sale price

₹245.00

Unit price

₹

per

Vendor:

Regular price

₹

Sale price

₹98.00

Unit price

₹

per

Vendor:

Regular price

₹2,300.00

Sale price

₹1,150.00

Unit price

₹

per

Vendor:

Regular price

₹150.00

Sale price

₹150.00

Unit price

₹

per

Vendor:

Regular price

₹1,100.00

Sale price

₹275.00

Unit price

₹

per

Vendor:

Regular price

₹1,100.00

Sale price

₹275.00

Unit price

₹

per

Vendor:

Regular price

₹1,100.00

Sale price

₹275.00

Unit price

₹

per

Vendor:

Regular price

₹

Sale price

₹360.00

Unit price

₹

per

Vendor:

Regular price

₹760.00

Sale price

₹190.00

Unit price

₹

per

Vendor:

Regular price

₹

Sale price

₹450.00

Unit price

₹

per

Vendor:

Regular price

₹

Sale price

₹410.00

Unit price

₹

per

Vendor:

Regular price

₹2,200.00

Sale price

₹550.00

Unit price

₹

per

Vendor:

Regular price

₹2,200.00

Sale price

₹550.00

Unit price

₹

per

Vendor:

Regular price

₹740.00

Sale price

₹185.00

Unit price

₹

per

Vendor:

Regular price

₹

Sale price

₹145.00

Unit price

₹

per